We offer IT consulting to transportation & logistics organizations, to streamline operations and improve business performance by understanding their business needs and implementing relevant IT solutions. We have extensive experience in transportation software, such as Exspeedite® and Truckmate® from TMW Systems®, and we offer everything needed to get the most out of your investment.
Maybe your business is changing and growing, and you need to make some adjustments to the system to fit your new situation. Give us a call, and we can discuss how we can help. If you are frustrated with anything in your current setup, and would like to find a better way of doing things, perhaps we can help. At least it is worth a call to find out, and perhaps an onsite meeting and audit of your current setup.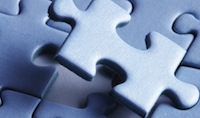 As a third party, we can offer a unique perspective. We are not selling you more products, rather we offer to help you get more out of your existing investment. If we don't think the answer is more licenses or features, we will tell you. Often the answer is coming at it from a different angle, with a fresh set of eyes.
Our goal is a long-term satisfied client and an ongoing and mutually profitable relationship. We have a wall in our head office with testimonials from satisfied clients, who were once frustrated and are now happy. When we approach a new client, we look forward to a job well done, and adding their testimonials on our wall.
We work with various vendors and partners to provide whatever solution best fits the needs of our clients. We are well versed with integration and can help as needed. A successful outcome is what we work for.
So, give us a call and see what we can do for you.