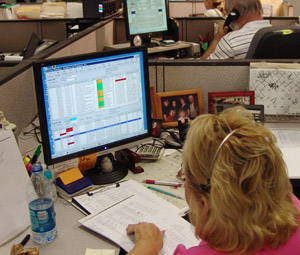 Truckmate® from TMW Systems® is a comprehensive system used by many of today's leading carriers throughout North America. It is like a Swiss army knife of transportation and logistics software that can handle the demands of even the most complex trucking companies.
But since it is complex, many clients are not using the full capabilities of Transportation Software. There is a lot to the software, and you have more there than you know. We can help with training your staff, so you can get more out of your system.
We can do on-site training for your staff, or individual training remotely. Our staff have years of experience training clients on how to get the most out of Transportation Software.
Contact us today

… for a quote and to discuss the possibilities.